Leasing Photocopier Machines
Leasing Photocopier Machines
Benefits of a rental agreement are:
• 1 A benefit of photocopier leasing agreement is it spreads a large payment to smaller quarterly payments
• 2 One of the benefits is reducing the effect on your cash flow.
• 3 Easy to upgrade
• 4 Tax efficient
• 5 When leasing photocopier machines the lease company has the title of the machine and the dealer is responsible to the lease company for the copier machine.
• 6 One advantage is to pay for a larger, faster, better quality machine, with more functionality to get your business the facilities its needs now that will pay in the long term.
• 7 The advantages outweigh the disadvantages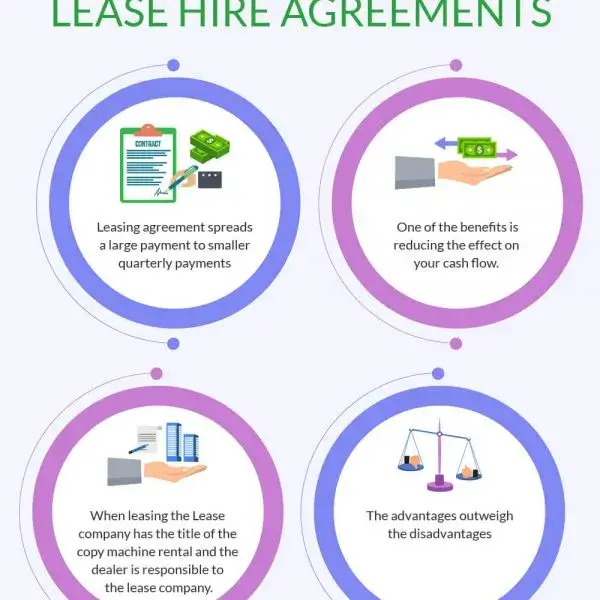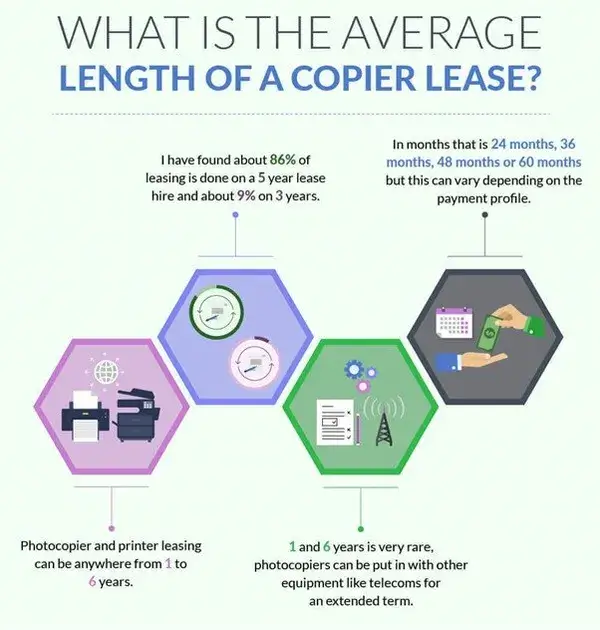 What is the average length of a copier rental?
Photocopier rental length and printer rent can be anywhere from 1 to 6 years.
About 86% of leasing is done on a 5 year rent hire and about 9% on 3 years. 1 and 6 years is very rare, photocopiers can be put in with other equipment like telecoms for an extended term. 
In months that is 24 months, 36 months, 48 months or 60 months but this can vary depending on the payment profile.