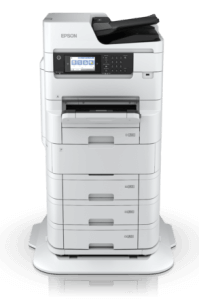 Copier Rental and photocopier leasing is a key part of any UK business.  Camelott® will try to understand your business and printing requirements before giving a photocopier quote.
For Frequently Asked Questions About Photocopier Leases click on the link or complete the details to get a lease copier quote.
Why

Buy Copiers

from Camelott?
Camelott

Customer

Reviews
I currently hire printers from Camelott to service 2 of my offices. The printers are great and we have had no issues with them, unlike our previous supplier. who was leasing us secondhand printers and charging more than what Camelott charged for new ones. Jason and John are great guys to deal with and come to your premises personally to assess your needs.
The Camelott team are really superb, from installing and setting up all our computers to work as efficiently as possible through to ongoing support such as proactively ordering things like waste toner boxes etc even before we knew it was needed. I cannot fault them. I have had no hesitation in recommending them to others.
Merseyrail initially chose Camelott, as the tailored proposal for our needs was the best in terms of both cost and service and we made absolutely the right choice.
In addition to making savings, the service we receive is outstanding. As we run a 24-hour business, it is vital that our print services are continuously running. Speed and reliability are of the utmost importance, and we have not been disappointed, nothing is too much trouble for our account manager John and the rest of the team.
The initial installation was executed without a hitch and the ongoing management, maintenance and support is second to none..
| would not hesitate to recommend them for your Managed Print Services.
Brilliant service from start to finish. When the technician installed we had to do absolutely nothing, and within 30 minutes we just had to press 'print' and voila! Great Service and even better prices. Great job guys
...Great guys, quick turnaround, solid service – happy customer! (Ask for full review)
Brilliant! Jason and the Team are always excellent. Honest, helpful and diligent in their work. Pricing is always fair. Can't fault them. 100% recommended.
A photocopier is an essential piece of office equipment for most businesses today. With technology advancing rapidly, many organizations find leasing is the most affordable and flexible option when acquiring a photocopier. Below we answer some of the most common questions about leasing photocopiers and printer leases to help you make an informed decision.
How Much is a Photocopier Lease?
Lease rates vary widely based on the equipment selected, lease term, monthly copy volume allowance, and other factors. On average:
Basic black & white photocopier leases range from £60 - £150 per month
High-end color multi-function photocopier leases average £70 - £500 monthly
Be sure to get multiple lease quotes to compare rates for the specific copier model and features you need.
How Do Photocopier Leases Work?
With a photocopier lease, you select the equipment and term length, usually 3-5 years. The copier leasing company purchases the equipment and rents it to you for monthly payments. They retain ownership during the lease term. You're responsible for basic supplies like paper and toner. Maintenance and repairs are typically bundled into the monthly payment. At the end of the lease, you can renew, upgrade equipment, or return the copier.
What are the Benefits of Leasing vs Buying?
Key benefits of leasing include:
Lower upfront costs
Access to new technology every 3-5 years
Built-in maintenance and repairs
Predictable monthly budgeting
Buy is an advantage if you do low useage as the machine may last you many years longer the 5 years max in leasing.
The lease company can put pressure on the supplier if the machine is not working as it should
Speak to an accountant about writing off the whole payment
Ability to upgrade or downgrade mid-lease
Buying may make sense if you print extremely high volumes or prefer owning equipment long term.
How Many Photocopies are Included in Lease?
Many leases can include 500-2,000 black & white copies per month. But never allow this to happen when negotiating for a new agreement. Lots of companies get in to trouble when they have minimum billing or inclusive copies. If you do decide to include prints verify the monthly allowance matches your estimated usage. Overage fees apply for exceeding the allowance, typically around 3-5 pence per page. High-volume leases may offer higher monthly allowances.
How to Negotiate a Photocopier Lease in the UK?
Tips for negotiating the best deal:
Request quotes from multiple vendors (Get a free fast quote from Camelott®)
Consider a shorter lease term to reduce costs
Ask for a higher monthly copy allowance if needed
Offer to pay a few months upfront to lower the monthly fee
Look for end-of-quarter specials when vendors want to hit sales targets
What's the Difference Between Leasing and Renting Photocopiers?
The main differences are:
Leasing is longer term, usually 3-5 years. Offers lower monthly fees with more benefits. The copier company is responsible to the lease company not you. Limitations and rules regarding what you can lease.
Renting is short term, from 1-12 months typically. You pay the full rental rate each month. Can be easier to change machines if you have issues. Can be more costly and if you rent used machine can break down more often.
Leasing brings greater cost savings and predictability for long term equipment needs. Renting may work for short term or temporary needs.
Ready to explore leasing a new photocopier? We're happy to provide a free quote for the perfect copier lease for your office and budget. Contact us today!